Episodes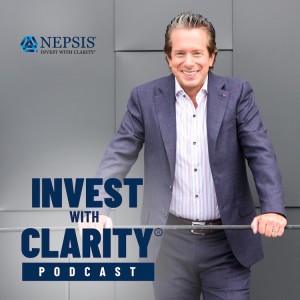 Wednesday Dec 07, 2022
Wednesday Dec 07, 2022
When you don't have clarity in your investing, biases can derail your actual objectives.
In this episode, Mark Pearson talks with returning guest, Chuck Etzweiler, MBA, CIMA®, CFP®, CMT to discuss common investing biases. They share three of the six biases in investing to help you make more informed investing decisions. 
Mark and Chuck discuss: 
How to overcome the loss aversion bias

The definition of a narrow framing bias

How seeking clarity can allow you to be free from anchor bias

And more
Connect With Chuck Etzweiler:
Connect With Mark Pearson: 
About Our Guest: 
With more than three decades of investment industry experience, Chuck Etzweiler, MBA, CIMA®, CFP®, CMT directs the on-going research efforts of the firm, much of which help both advisors and clients understand the philosophy and strategy of Nepsis, Inc. in a deeper manner. 
A high percentage of the focus of the research is centered around money manager pitfalls, investor short-comings and repetitive behavioral biases that detract clients from earning optimal returns.