Episodes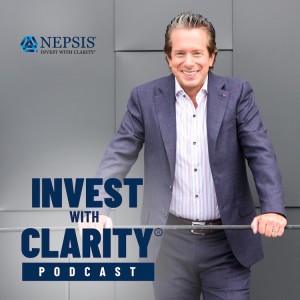 Wednesday Sep 28, 2022
Wednesday Sep 28, 2022
Most financial advisors follow a short, cookie cutter process that does not take into account current market conditions or the individualization of your portfolio and can lead to over diversification due to many variables. 
In this episode, Mark Pearson and Chuck Etzweiler discuss the style box and how it was created as a tool of asset allocation. They take you through the allocation of each box and how they are used.
Chuck discusses: 
Our opinion based on past market conditions
Asset allocation information to consider based on the current state of the market
Common trends that impact people's willingness to spend money
The nine box theory and how it applies to asset allocation
And more
Connect With Chuck Etzweiler:
Connect With Mark Pearson: 
About Our Guest: 
With more than three decades of investment industry experience, Chuck Etzweiler, MBA, CIMA®, CFP®, CMT directs the on-going research efforts of the firm, much of which help both advisors and clients understand the philosophy and strategy of Nepsis, Inc. in a deeper manner. A high percentage of the focus of the research is centered around money manager pitfalls, investor short-comings and repetitive behavioral biases that detract clients from earning optimal returns.