Episodes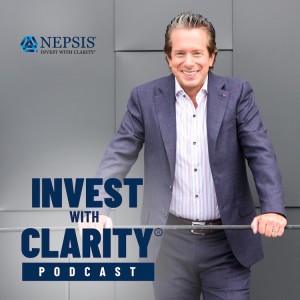 Wednesday Jun 14, 2023
Wednesday Jun 14, 2023
Investment planning is largely considered a science, with a focus on numbers and returns. In reality, it is an artistic mindset that allows investors to understand what the best options are instead of what will grant the highest returns.
In this episode, Mark Pearson speaks with Chuck Etzweiler on the difference between the scientific and artistic sides of investment planning. Together they discuss the benefits of a flexible approach to investing and how understanding different perspectives increases the chances of success within investments.
Mark and Chuck explore: 
The nuances of investing 

How the art of investing filters out the noise to bring greater clarity to your investments. How different processes are classified as art versus science

How the artistic approach to investment planning increases opportunities compared to an AI's cookie-cutter approach

And more
Connect With Chuck Etzweiler:
Connect with Mark Pearson: 
About Our Guest: 
With more than three decades of investment industry experience, Chuck Etzweiler, MBA, CIMA®, CFP®, CMT directs the ongoing research efforts of the firm, much of which help both advisors and clients understand the philosophy and strategy of Nepsis, Inc. in a deeper manner. 
A high percentage of the focus of the research is centered around money manager pitfalls, investor shortcomings and repetitive behavioral biases that detract clients from earning optimal returns.