Episodes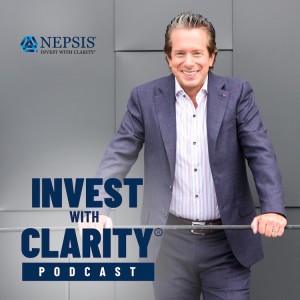 Wednesday Aug 17, 2022
Wednesday Aug 17, 2022
At Nepsis®, we value process over progress®. We use past market changes and statistics to determine the best course of action for our clients.
In this episode, Mark Pearson returns with Chuck Etzweiler, MBA, CIMA®, CFP®, CMT to discuss how a recession affects the markets, including common misconceptions about how a recession affects the economy. With the knowledge that they have obtained over the years, there are a number of positives that come from a recession, benefitting your portfolio in the long run. 
Chuck discusses: 
An opportunity to purchase shares in a business
How the media inflicts fear about market changes
Ways you can use a recession to benefit your portfolio
How the Nepsis® strategy takes into account huge shifts in the investment market 
And more
Connect With Chuck Etzweiler:
Connect With Mark Pearson: 
About Our Guest:
With more than three decades of investment industry experience, Chuck Etzweiler, MBA, CIMA®, CFP®, CMT directs the on-going research efforts of the firm, much of which help both advisors and clients understand the philosophy and strategy of Nepsis, Inc. in a deeper manner. A high percentage of the focus of the research is centered around money manager pitfalls, investor short-comings and repetitive behavioral biases that detract clients from earning optimal returns.